Mysteries Written in the Spirit of Pope Francis' Encyclical Fratelli Tutti
Caught in the Snare of the Hunter, the latest mystery in the Christopher Worthy/Father Fortis Series. 
A young priest with secrets in his past disappears without leaving a trace.  The search to find him takes Lieutenant Christopher Worthy and Father Nicholas Fortis into the wilds of northern Canada where they must outwit a killer who is also searching for the priest.   
From Coffeetown Press by Award-Winning Author David Carlson.
Available at Amazon, Barnes and Noble, Indie Bound, and Bookshop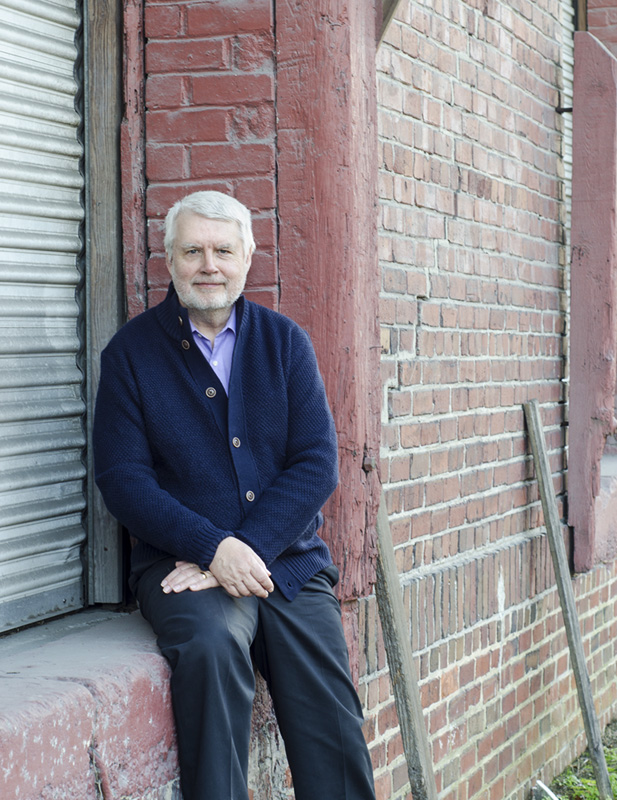 Mystery Author, Professor, Speaker, Activist
This art of mystery writing is an exercise in subtlety and absent of any agenda or judgement.  The goal is not to have a narrow target of readers, but rather with a variety of backgrounds and different interests. Some readers most enjoy the two protagonists, Father Fortis and Detective Christopher Worthy.  Others are interested in the spirituality dimension.  What do people who have done terrible things do or not do when presented with an opportunity to change? All readers are set to enjoy a fascinating mystery with plenty of twists before all is said and done.
"The real joy in reading this mystery lies in Carlson's exploration of how faith shapes reasoning and actions, rather than simply the action itself.  Thus Father Fortis can proudly take his place in a list of religious detectives that include Father Brown, Brother Cadfael and Rabbi David Small."
Rich Gotshall, The Daily Journal
"I don't want to let go of Christopher Worthy and Father Fortis . . . We need sleuths like this.  They're intelligent and not afraid to share their intellectualism with each other.  How refreshing!"
Christine DeSmet, award-winning writer and author of The Fudge Shop Mysteries
"A consistently compelling and entertaining read from first page to last.  [. . .] Highly recommended. (Let the Dead Bury the Dead: A Christopher Worthy and Father Fortis Mystery)"
Midwest Book Review
"The prose is rich with religious references and imagery, which add to the unique depth of the novel . . .  The rapport between Worthy and Fortis is easy and enjoyable, and the double case ensures that Enter by the Narrow Gate never slows in action."
Foreword Reviews
"Father Nicholas Fortis and Lieutenant Christopher Worthy are both out of their element the instant the two friends get to Santa Fe from the Midwest, and that ratchets the suspense in this excellent mystery . . . Author David Carlson has created a great team in Fortis and Worthy.  The priest's kind, open manner and knowledge of scripture and theology compliment Worthy's hard-nosed pursuit of killers."
Rich Zahradnik, author of the Coleridge Taylor Mysteries
Start At The Beginning With A Christopher Worthy/Father Fortis Mystery #1!
A Detroit detective and an Orthodox priest team up to solve two mysteries unfolding in the Santa Fe area: a missing person's case involving a teenage girl and the ritualistic murder of a young nun. Their dangerous quest requires them to delve into the secret lives of Trappist monks and alienated teenagers and to gain insight into obscure religious practices and the cultures of the Southwest.
Review:  "Enter by the Narrow Gate is a gripping, at times cliff-hanging, mystery that forms the beginning of a new series. The story is compelling, the characters real, and the entire narrative is masterfully written. As a live-long reader of mysteries, I found it hard to put the book down; every step of the way is intriguing and absorbing."
Top Ten Books of 2011, "Spiritual Living" category by Library Journal
Peace Be With You is the result of more than thirty interviews with abbots, nuns, monks, and other seekers at monasteries and retreat centers. Carlson reveals the untapped wisdom of these men and women in their own words as they speak with hope to a suffering world. Follow the author on this personal, moving, and at times difficult journey, and discover a new yet ancient basis for genuine peace between Christianity and other religions.
"The kind of courageous wisdom that we need today!  A must-read if you care about the Gospel or care about the world—or both." 
Richard Rohr
"Compelling and thoughtful.  David Carlson's Peace Be with You looks back at 9/11, and in looking back helps us find our way forward.  A powerful story of who we are and who we could be." 
Philip Gulley, author If the Church Were Christian